Plants are shipped from mid May - mid September.
Double Fans unless otherwise specified
You may also choose to pick up your daylilies and save the shipping.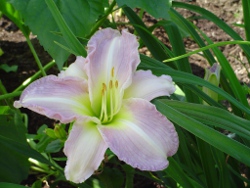 ABIDING GODDESS
Cream white w/lavender tints toward edges $10.00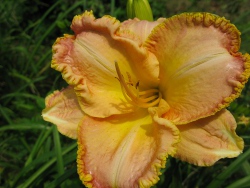 ALICIA ROSE KISSED
Carole Quarry

Cream white with rose edges
mid season, 26" scape $25.00

ALWAYS TOMORROW
Shooter
Clean pink nice color mid season 6" bloom 30" scape $15.00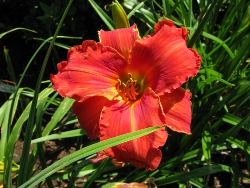 APACHE WAR DANCE
Dale Thomas 1994
Tetraploid, red w/ darker eye, 5" bloom, mid to late season, 30" scape $25.00

ARCTIC SNOW
Pat Stamile
Tetraploid Ivory white, mid season, 24"scape $10.00

ASTERISK
Lambert
White Unusual Form w/lavender cast, looks like the name suggests, diploid, 8" bloom, 30" scape
OUT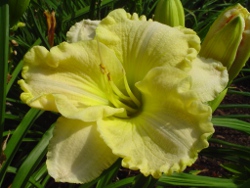 BEN ADAMS
Salter
Yellow nicely branched, dormant $12.00

We love the convenience of online payment but no longer feel secure in trusting any service with your private information. For this reason It is strongly recommended that any payment be made by check.
You may still take advantage of the online shopping cart. Just mark the "I'll send a check" box. Print out your order and send it along to:
Blue Hill Country Garden
1175 Pleasant Street
Blue Hill, Maine 04614


NEXT PAGE

Daylilies Alphabetical by Name

ABCDEFGHIJKLMNOPQRSTUVWXYZ






Natural Reflections
Three Seasons in a Maine Country Garden


30 minute movie
Watch on line now - free
Filmed at Blue Hill Country Garden
Upbeat pace set to gentle music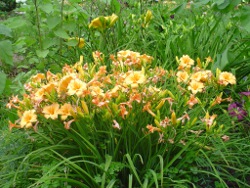 BERTIE FERRIS
Winniford 1969
2.5" light orange flower dormant diploid
Stout Medal Winner $10.00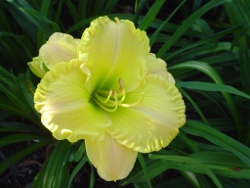 BEST BEHAVIOR
Melanie Mason 2002 Hardy dormant tetraploid Daylily 32" scape, 5" flower, early to mid season repeats. Lovely lemon yellow brushed with peach, excellent bud count and branching. $25.00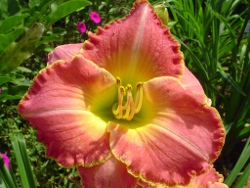 BETTER THAN EVER
J Salter 1996
Coral Red w/ yellow gold edge, opens flat, 4" bloom, 28" scape, dormant tetraploid $15.00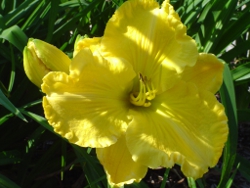 Big Cheese
Jean Duncan 2003
Very wide petals orange gold, Name says it, 6" bloom, 24" scape, dormant tetraploid $25.00





NEXT PAGE

Daylilies Alphabetical by Name

ABCDEFGHIJKLMNOPQRSTUVWXYZ

Don's Daylily Introductions
Daylily Plants for Sale
Reservation page
Caring for Daylilies
How to Plant Daylilies
Blue Hill Daylilies Home Page




Blue Hill Daylilies
is an internet branch office of
Blue Hill Country Garden
in Blue Hill, Maine